You should show your dad this chart
Here is a highlight of all the things you missed this week. Keep reading. 
Beer beer beer investment opportunity or just a hangover?
"U.S. craft beer penetration is around 14 percent. But in Europe, craft beer is only 1 to 3 percent, depending on the country. Craft beer in Europe is growing at a "staggering rate" of 100 percent, depending on the market. BrewDog plans to grow in the U.K. and Europe. They're working on plans for Asia and Australia."
BrewDog just raised 213 million pounds from a private equity investor. They'll use some of the money to buy back shares from original investors who invested in their company through crowdfunding. Those crowdfunders will make almost a 2x return on their investment. Cheers. But wait.....
How to lose your money, fast
The SEC just changed their rules on how much money companies can raise through crowdfunding. They're now adjusting the number for inflation. Big whoop.
I would invest my money in a startup through a crowdfunding platform with the assumption that there is a good chance I lose 100% of it. If I make 2x, well then, I got lucky.
In other words, the more people who are investing in something that they don't understand, the bigger the pool of clueless people you're invested with.
That doesn't mean the company you're all investing in is clueless. It means that the general population (your Nana) is investing in vehicles or companies they don't understand and 2000 didn't end with a fun beer pong tournament.
You should show your dad this chart
Market cap means the number of shares of stock that are available to buy on an exchange multiplied by the price of one share of stock.
Why are you still reading this?
Because you like clean pie charts that have different colors in them.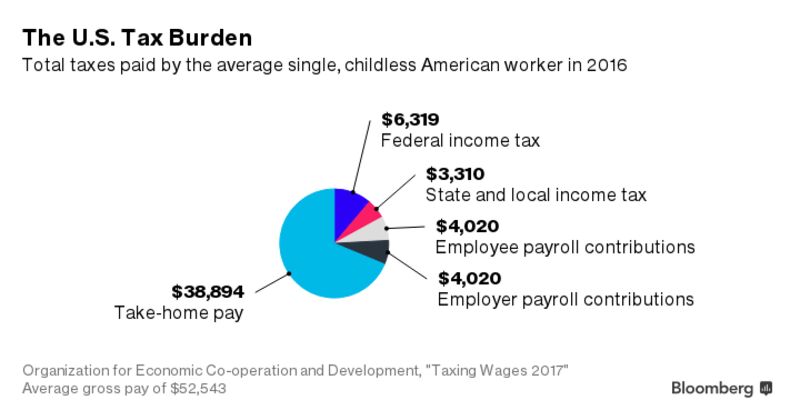 "The cost of a 30-second spot in "Saturday Night Live," which is enjoying its highest-rated season in more than two decades, soared 43.5% in February, to $110,000, according to Standard Media Index." - Variety
Brands are finally giving up the reigns to comedians and having them write the content for their ads. Mary Meeker called it (page 46). Authenticity is king. Does this mean we done with the aerial cappuccino photo?
Comedians write funny ads. "Creatives" don't. Bag the fancy creative agency and hire comedians to write your copy for your brand. I know people.
Creepy McCreepster?
Nah. It's 2017. Get over it. All companies should be tracking and using your data now. If you still don't know how Snapchat makes money by tracking your moves, read this.
Also, in an un-shocking turn of events....
People hate
having stuff taken away from them, even if that stuff wasn't theirs to begin with. That's how psychologists get us to do (or buy) stuff.
But no matter how tricky we are with sales tactics, people say our market and team are most important when it comes to your company's success.
OMG or NBD?
Your data
with credit rating agencies, like TransUnion, is going straight from the credit rating agency to startups. That's partially how the credit rating agencies make money; they sell your data to startups.
NBD. Knock yourself out with my perfect credit score.
United offered $1,000 to anyone willing to give up their seat. Their stock lost $250 million in market value due to their PR nightmare.
OMG. CHEAP.
Leaked memos to The Guardian showed that Santander is making a lot of money off clients from international cash transfers. Anytime there's a revenue line that a fin-tech company can step in and do cheaper/faster than a big bank, that revenue line is at risk for the big bank.
NBD. Banks will be banks until someone comes along and steals their revenue. Google fin-tech.
JC Penney is launching in-store hair salons to diversify their revenue stream. Nobody wants their peacoats so why not try blowouts?
OMG. Noooooooo. Short.
In conclusion......